Quality Service Is Our Best Product
Everyone talks about service, but year after year, TEC proves that taking care of our customers is top priority. Our sales team may sell you the first piece of equipment, but it's our service team that's there for the long haul! We do it all, from providing preventative maintenance and upkeep, to complete equipment overhauls.
Our service techs have the skills to keep your equipment running smoothly. Available 24/7, we can be there to quickly service your equipment and reduce downtime. An experienced service team, fully equipped shop, extensive parts inventory, service vehicles for on-site repairs and a rental fleet to keep you up and running are just a few reasons why TEC service and support is unmatched in the industry.
Our facility is well equipped to house large inventory, parts, service, fabrication & machine shop and testing facility for our products and rental departments all under one roof. Our 3,000 square feet facility treasures the necessary equipment to repair virtually any size pump, with two 3-ton cranes and a full fabrication area, allowing us to handle the most demanding jobs with ease. Our factory trained technicians will ensure that your equipment will meet factory standards. There is only one call to make and we take care of the rest !
TEC Service Capabilities
Our engineering team is the bridge between factory design engineering and real world applications, helping you choose the product for maximum life and lowest cost of ownership.
System and Engineered solutions
Comprehensive system analysis
Root cause failure analysis
Preventative Maintenance Agreements
System Performance Testing
Vibration Monitoring & Analysis
Performance Monitoring & Upgrades – Hydraulic, Mechanical, Electrical
System Energy Audits
Disassembly & Inspection Reports
Final support documentation packages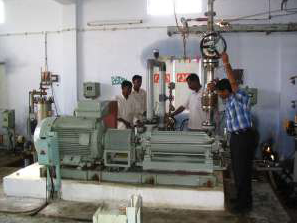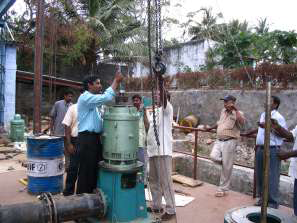 QUALIFICATIONS
TWAD Contractor License # ROC245283
KIRLOSKAR Authorized Repair Center
Lock-Out Tag-Out Certified
Member of IPMA
Value Added Services
Engineering / CAD Drawing Support
TEC Team of engineers allows us to offer custom-designed process systems that will result in optimized production, driven by practical, cost-effective product specifications and configurations.
Custom – Engineered Skids and Fabrication
TEC Team of engineers and technicians work together to develop standalone skids that can help meet your unique fluid process challenges. We design, build, custom skids to fit seamlessly into any fluid-processing environment.
Commissioning and Start-Up Services
TEC Team ensures that you can consistently achieve optimal production and performance from the moment you're ready to run. Getting a process operation up and running is a complex procedure that requires specialized knowledge in various equipment categories. We just do it right.
Aftermarket Service and Repair
TEC Team provide hands-on service required to keep your equipment running as long as possible, and reduce spend while increasing process uptime.
Training and Certification Programs
TEC Team of experienced process professionals has developed accessible training and safety certification programs designed to prepare your team for maintaining a safe and compliant work environment.
Inventory Management
At TEC, we have a comprehensive ERP system that provides real-time access to inventory, order history, and purchasing trends, we have the tools necessary to make your procurement and stocking procedures simple. We can also design an inventory or consignment program to meet your specific needs.